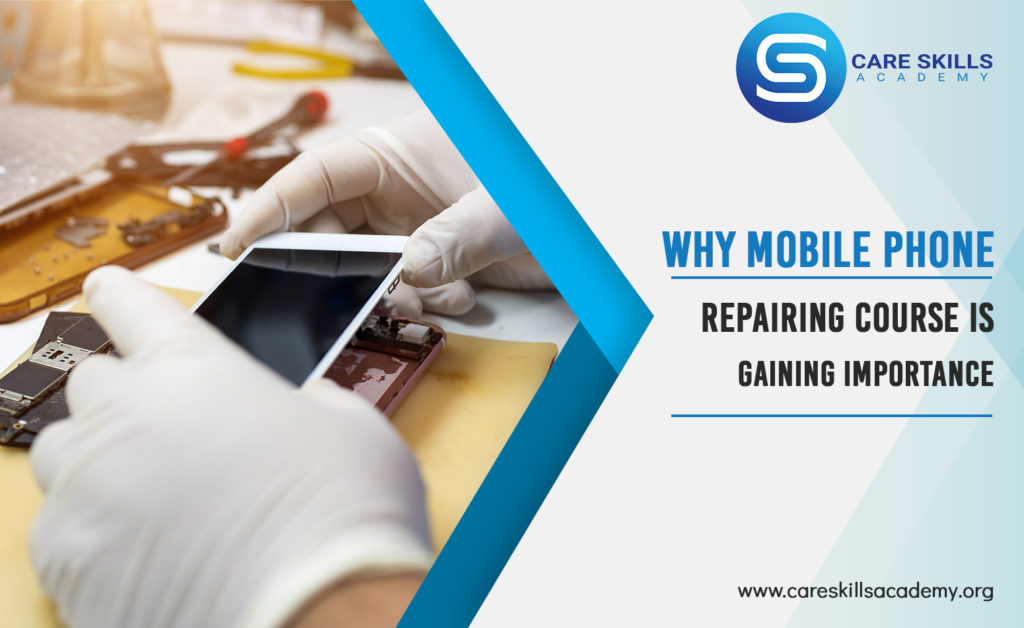 Business around the world have started giving more value to skills rather than the degree. Corporations around the world have begun to understand that just having degrees may not be a great factor to evaluate an individual's ability. Skill, practical and industry knowledge has more significance. This is the reason, an increasing number of youth are looking for skill enhancement training courses which help them to begin their career with skills & practical knowledge in a job oriented field.
One of the emerging field in technical area is Mobile / Telecom industry. We all know Mobile phones have become one of the crucial part of everyone's life. This has lead to an increase in the customer base for the mobile industry and hence has increased the opportunities in the mobile repair industry. This has increased the demand for technical staff.
Care Skills Academy has designed Mobile Repairing Course considering all the factors and industry demand.
Here are the top 5 reasons why you should opt for CSA mobile phone repairing course:
No educational background required
People who are not able to afford higher education will locate that mobile phone repairing course doesn't require advanced education. It is more of practical knowledge and technical know how. A minimum of high school degree is required for the course
It is easy to learn
With proper guidance, manuals, classroom, practical training and workshop, it is quite easy to understand and apply techniques in mobile repairing. Our courses are exclusively designed with a perfect balance of practical & theoretical knowledge.
Short training period
For CSA mobile repair course you don't need to invest a great deal of money & time. Our mobile repairing course is of 90 days. The training methodology and techniques are simple and this is the reason training programs are of short periods and cover items which are important to the specialists.
No huge investment is required
In contrast to other career options, mobile phone repairing doesn't require an immense venture capital and you can start earning immediately after completing the course by either joining any service center or you may like to setup your own repair centre.
Care Skills Academy is committed towards the Skill India Movement. We are one of the best vocational education and training institute of India, running various programs like washing repairing, refrigerator repairing, AC repairing, HVAC repairing, TV/LED/LCD repairing, Photocopier repairing, etc.
We also give career counseling. Leave your career-related worries and talk to our experts.
You can call us 0120-4564777, 8527797486 mail your queries at info@careskillsacademy.org
You can also drop a message on our Facebook messenger m.me/careskillsacademy.