Corporate Social Responsibility
& role of CSA
We need to make a strenuous effort in order to bring about a positive change in society for this the corporate must come forward.
Corporate Social Responsibility
Corporate Social Responsibility is a management concept whereby companies integrate social and environmental  concerns in their business operations and interactions  with their  stakeholders . CSR  is generally  understood as being the  way through which  a company achieves  a balance  of economic, environmental  and social  imperatives ,  while  at the same  time addressing  the expectations  of  shareholders  and  stakeholders. In  this sense  it is important to draw a distinction between CSR, which can be a strategic business management concept, and charity, sponsorships or philanthropy. Even though  the latter can also  make  a valuable  contribution to poverty reduction , will directly enhance the reputation  of a  company and  strengthen  its brand, the concept of CSR clearly goes beyond that.
Role of "S&S Care Skills academy Pvt Limited
'S&S Care Skills academy Pvt Limited"designed a "SKILL THE NATION" program to adopt a needy school drop outs, ITI or backward village of India. This Village / Rural School adoption project, is undertaken through the CSR funding by corporate's who are really interested in  promoting  India to become a skilled nation as  only a  skilled   nation  can give  economic  independence  to its citizens .  With  this very  ideology,  we commit ourselves towards  the progress of our nation and its citizens. Care  Skills Academy is one  of the leading  skill  development  centers in  India  offering skill  development  programs, vocational  training, job  oriented courses  and  apprenticeship . At  our job training  institute, students  will acquire  vocational & technical  education and training to help them  get their  dream job.
Type of Companies who do CSR
Any organization through its CSR (Corporate Social Responsibility) initiatives would like to see its efforts making some real impact. Initiatives, which are innovative and can set examples for other organizations to follow in achieving long term benefits, as well as sustainable inclusive growth for those who are in need.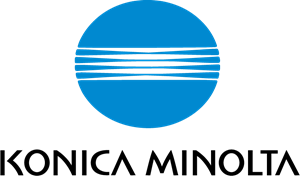 KONIKA MINOLTA
Konica Minolta Business Solutions India Private Limited is a Gurgaon, Haryana based company and a subsidiary of the Konica Minolta Business Technologies Inc., Japan – a core company of the Konica Minolta Group and being pioneers of different technologies in existence, we make our products available in the market under the brand name, bizhub PRESS.
The latest technological advancements and the unfinished demands in picture clarity of the printed materials are increasing at a great pace. To match with demands of the existing market and expectations of the clients, we the Konica Minolta Business Solutions India Private Limited have tried to come up with several developments in the industry, and today we are serving clients with products and services of advanced imaging and networking technologies.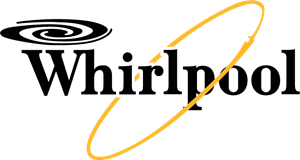 WHIRLPOOL
Whirlpool entered India in the late 1980s as part of its global expansion strategy. It forayed into the market under a joint venture with TVS group and established the first Whirlpool manufacturing facility in Pondicherry for washing machine category.
In 1995 Whirlpool acquired Kelvinator India Limited and marked an entry into the refrigerator market as well. The same year the company also saw acquisition of major shares in TVS joint venture and later in 1996, Kelvinator and TVS acquisitions were merged to create, Whirlpool of India Limited. This expanded the company's portfolio in the Indian subcontinent to washing machines, refrigerator, microwave ovens and air conditioners.
Whirlpool of India Limited headquartered in Gurugram, is now one of the leading manufacturers and marketers of major home appliances in the country. The company owns three state-of-the-art manufacturing facilities at Faridabad, Pondicherry and Pune. Each of the manufacturing set-up features an infrastructure that is witness of Whirlpool's commitment to providing its consumer with forward looking solutions.
.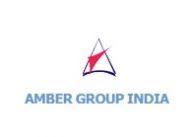 AMBER ENTERPRISES
Incorporated and promoted in 1992 by Mr Kartar Singh, the Amber Group is among other things, one of the largest original equipment manufacturer of white goods in India. One factor that has led us this far is our relentless focus on quality. At the Amber Group we follow strict quality processes and we are an ISO 9001 – 2008 certified company. Under the aegis of the Amber Group there are two distinct entities: Amber Enterprises India Pvt. Ltd. and Picl India Pvt. Ltd.. Amber Industries is a conglomerate of 9 manufacturing units that are involved in producing original equipment for some of the biggest brands in India. Some of top white good brands stake their reputations on our products every day and have done so for years. What makes giants like L.G, Videocon, Godrej, Whirpool, Blue Star, Philips and Voltas trust the insides of their products to us? It can be summed up in one word – trust. Our customers trust us. We manufacture and customize original equipment as per specifications and as per schedule. Customer service is not a word we use lightly. .