The Impact
Stories worth inspiring
The cross-disciplinary Care Skills Academy gives you tools to step into the engineering world of the industry taking care of all aspects of the engineering, using knowledge of repair, production, general administration and others.
Few successful Care Skill Academy's stories.
CSA keeps holding hands of the trainees even after their training and placement (In India and Abroad). For this purpose, CSA has created  (and maintains) database of pass out Trainees. CSA Provides free advisory services to those who want to start entrepreneurship and also arranges alternative placement opportunities to those who consider for job opportunities.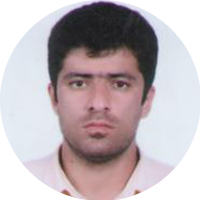 Jawad Kohnaward
Trainee RACW | Kabul, Afghanisatan
Mr. Jawad Kohnaward , a simple boy, comes from Kabul, Afghanistan with big dreams and firm determination and Joins CSA. Was shy of speaking in front of unknown audience. Spent 2 months in CSA and completed successfully RACW course where his soft skills were polished and well designed Theory and Practical classes and his hard work under guidance from CSA converted him into a nice confident person and a good Technician. His dreams came true. CSA assisted him in placement and today he is working as A C Technician at Sharda University earning Rs. 10,000/- Per month. Very happy with his achievement.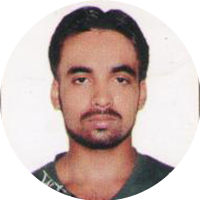 Mudassir Alam
Trainee RACW | Nalanda, Bihar
Mr. Mudassir Alam, a boy from an economically weaker family in Nalanda, Bihar, had blurred vision about his future. He wanted to help his family financially as well as lead a respectable life. He found out about CSA and decided to join RACW course. With his firm determination and laborious efforts he successfully completed the Field Engineer's course in RACW. A boy from poor family was by now, converted into a polished gentleman full of confidence and a good Field Engineer. CSA assisted him in placement and today he is working with ORS Services, Ghaziabad ,earning Rs 10,000/- per month. Quite happy and satisfied boy.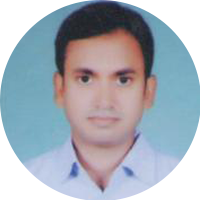 Ashish Kumar
Trainee RACW | Ranchi, Jharkhand
Mr. Ashish Kumar belongs to an ordinary family of Ranchi, Jharkhand with no fixed monthly income. Being Technical hand was a matter of pride for his family.  He took the lead and decided to be an Engineer and earn a name in his field. Got advice to straightway go to CSA, select a course, put best efforts and come out with flying colours. With his hard work and firmness his dreams came true. A simple looking boy was converted into a polished and confident gentleman and a good Field Engineer. CSA assisted him in placement and today he is  working with  System Aircon, Delhi earning Rs. 8,500/-per month. He thanks his stars who guided him to CSA  and owes his success to CSA.
#1 AC Repair Training Institute
E: info@careskillsacademy.org
M: 0120-4564777, 8527797486
About Us
Success Stories    Become a Partner