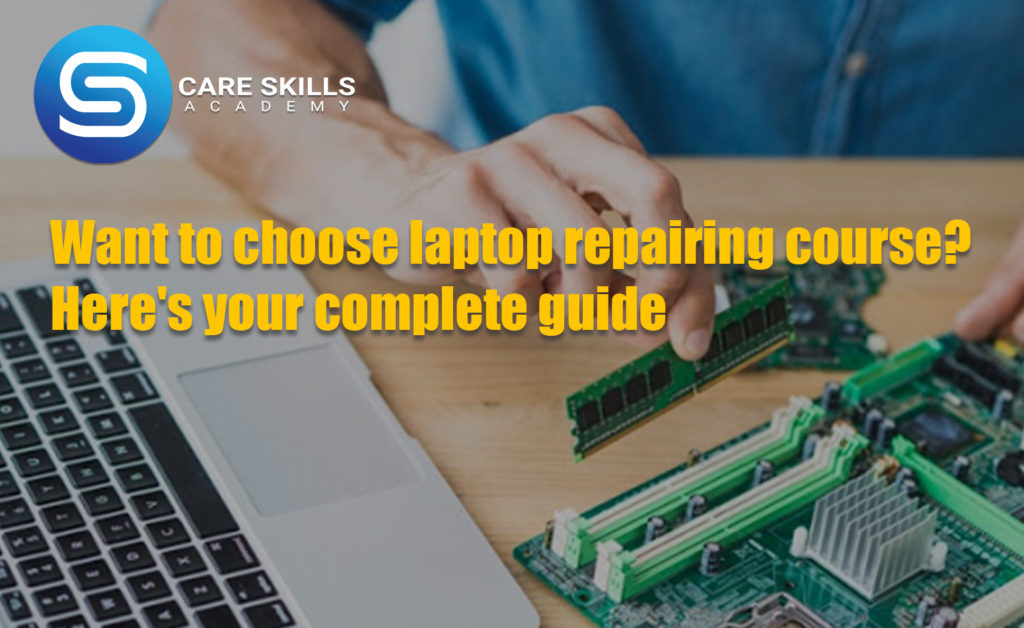 Laptop industry is growing very fast. The use of laptop is increasing day by day in businesses as well as personal, in the same way demand of laptop technician is also increasing. A career in this industry is never ending and it provide ever growing scope for laptop repair technicians, Laptop systems are a necessity in today's technological and creative world. So opportunities are wide open & mind boggling and there will be no saturation in near future because there always a need of laptop or computer. Therefore in future there will be huge requirement of professional laptop technicians.
Here's your complete guide why you should opt laptop repairing as a profession.
1) Course overview
Laptop repair training prepares students for one of the most in demand job. Laptop repair technician usually works with corporate information technology departments, government offices, hospitals, and big storefront shops. After the course, one can easily identify and appropriate tools and fix problems raised by the use of machines and one can earn enough money by solving Hardware, Software, and operating system problem.
2) Long term career
Laptop systems are necessity of regular life. The use of laptop is getting increasing since India has turned in to digitally, this trend is never go out of way because today almost everything is doing with the help of laptop. Technology is changing rapidly and the industry is facing shortage of knowledgeable and proficient technician so the demand of skilled technician is also increasing.
3) Career outcomes
Today almost all fields are using laptop and obviously, there will be the need of Laptop engineers/ technicians in very large numbers. After completing the course you can become well qualified mid or senior level engineer, technician, or head of the department and can start your own repairing centre or can join service centre. It helps you to make leader in field & provide you instant access to employment, money & position in society.
4) Technical background is not compulsory
Technical background is not required to get laptop repair training; you just need to learn some common technical or fundamental things of different devices and you have to understand the micro components, and operation of power management of laptop like fixing defects of mother boards, finding faults in capacitors, knowing the process of batteries and power adaptors.
At Care Skills Academy we provide best training procedure. We customize course as per the demand of student as well as market, we train students through practical or theory classes, our course is based on 60-40% practical theory ratio and we provide training with all modern equipment and our course is short term that you can completed in a few months. Apart from training we will teach you about communication skills and basic computer knowledge. We also provide a wide range of Vocational and Skill Development courses, to talk to our consultant and career expert please mail info@careskillsacademy.org or call us at 0120-4564777, 8527797486.