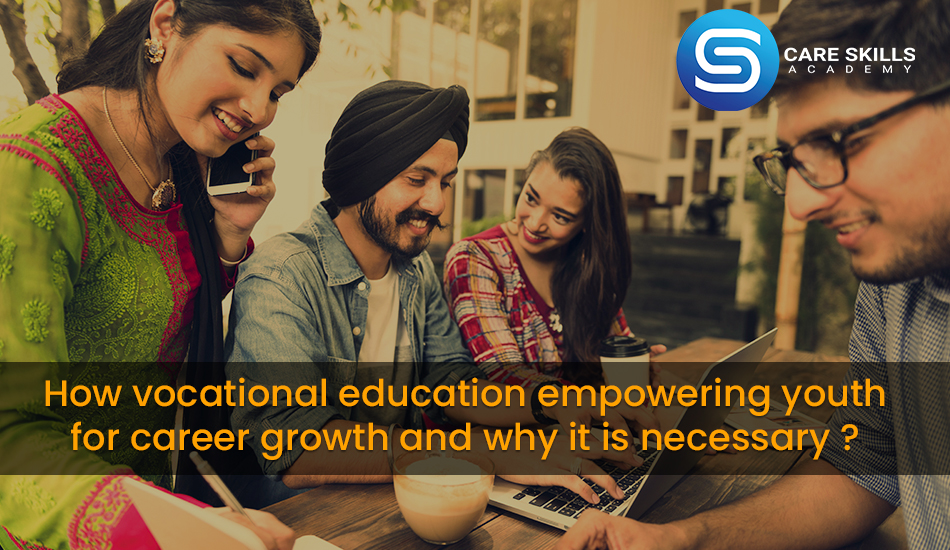 Finding an employment can be a challenge for youth! Vocational education is the training which prepares students to earn livelihood. It is way to make youth independent or to prepare for particular industry, it can turn the situation and empower unskilled pool of youth and provide a better future to our youth. Government is taking proper steps for empowering youth by launching career oriented schemes, which has opened up various career opportunities in new sector.
Let's take a closer look, how vocational education can change situation and empower youth with a better future and career Growth.
1) India will soon have the largest and youngest workforce in the world
Report says by 2020 more than 60% of Indian's population will be highly productive. The time has come for this generation students to choose vocational education and apprenticeship as a career path; our economy is growing regularly creating numbers of jobs which need skilled manpower. India is strategically increasing skilled workforce, today developed and developing economies hiring skilled work force from India to sustain their growth.
2) Creating a Career
Vocational institute creating matches between demand and opportunities because of the collaboration between industry and government a steady and sustainable skill development strategy that create skilled workforce. Best thing of vocational education is that student does not need to invest years; it will take only 3-6 months of training. Vocational training not only helps students to get a job, but also give the skills which are helpful for working environment.
3) Combining Classrooms with workplace learning
Demand for vocational courses is growing day by day; it is a way to connect classroom with workplace learning, it helpful for both individual and company and it develop industry wide skills and helps students perform better at their workplace.
4) Improving economic condition
India's fastest economy has opened up large number of opportunity in various sectors. According to retailers association of India estimates approx 2 million people will be required in next 2 years. Sectors such as management, IT, Electronic, Hospitality require specific knowledge of industry.
S & S Care Skills Academy Pvt. Ltd. is one of the best vocational institute, we provided several vocational courses like Mobile repairing, automobile repairing, AC repairing, Laptop repairing, administration, refrigerator repairing, HVAC repairing and many more. By this an individual can get practical knowledge, hands on training and soft skills training. These courses should be made possible even for working people. Vocational education is must for every student because it prepares individuals for job and makes them perform better at their workplace. At Care Skills Academy we provide intensive training & certification program and support students in getting relevant job.