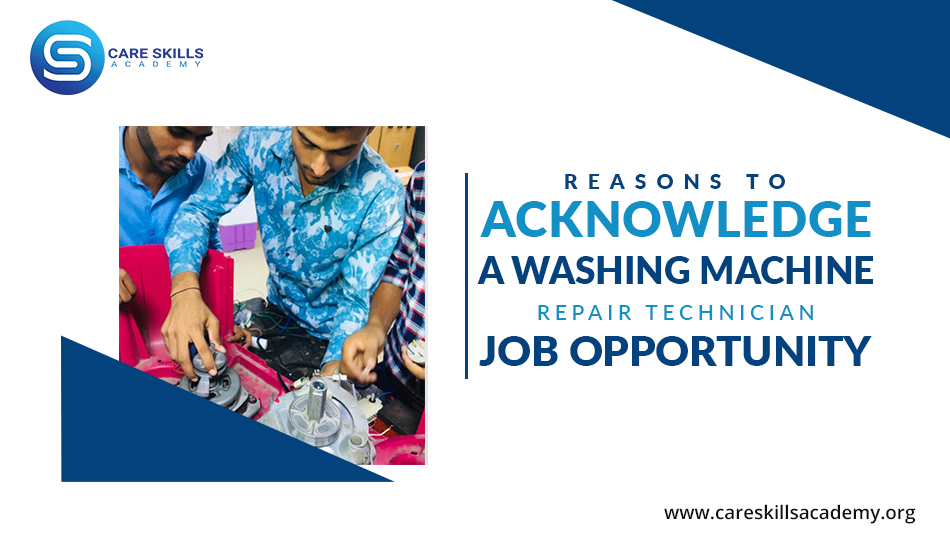 One of the biggest advantage to acknowledge a washing machine repair technician course and job opportunities is that it has a steady demand for skilled technicians.
You have the customer base of all households who are heavily dependent on washing machines for daily use. And afterward you have business customers, hotels and laundry shop, that also require washing machine technician to install and keep up their units.
The bureau of labour statistics expects employment among washing machine repair technicians to grow about 7 % between 2010 and 2020, employment prospects are expected to be good in this field because of a shortage of qualified workers.
Feel that may be you?
Read more to find more benefits to be a washing machine technician.
Secured job
Broadly, there's a deficiency of washing machine repair technicians, it is a great career opportunity because even with the rapid advancing machine technology repair career will not be replaced by robots. People's everyday lives will consistently depend on machines, and repairmen will consistently be expected to step in.
On the job training
Turning into a washing machine repair technician doesn't require any costly education since you can start learning from the very beginning on the job. CSA invests wholeheartedly in training technicians to the highest standards and encouraging them to become certified technician in just 60 days.
Can repair your own machine
One of the biggest advantages of being a washing machine repair technician is realizing how to fix things when they turn out badly in your own home. You'll spare a huge amount of money taking together around fixing costs.
Help others in need
Is there any preferable reward over gathering somebody and promptly recovering their life on track? Clients love it when you make all the difference. The expression all over when their washer begins running once more, relief and thanks and even satisfaction. It's not everywhere you can see the great you're doing very close.
Care skills academy is one of the best vocational education and training institute, that offers both theoretical and practical knowledge to its students in various skill development courses like washing repairing, refrigerator repairing, AC repairing, HVAC repairing, TV/LED/LCD repairing, Photocopier repairing and more. If you are confused about your career feel free to talk to our career experts, at 0120-4564777, 8527797486 or mail us at info@careskillsacademy.org